Schedule Free No Obligation Upfront Quote
WHEN WE ARRIVE AT YOUR LOCATION, WE WILL PRESENT YOU WITH A PRICE BASED ON THE AMOUNT OF SPACE THAT YOUR JUNK FILLS UP IN OUR TRUCK. ESTIMATES BELOW ARE BASED ON *Curbside LOADING.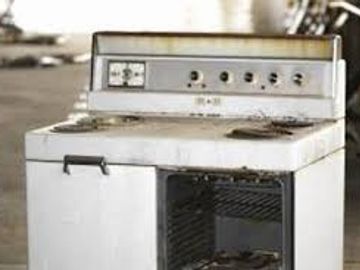 Minimum - $109
Covers up to 1 Cubic Yard, 1 Appliance, or Small Furniture piece.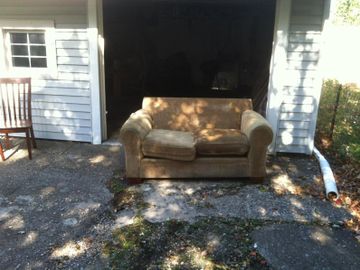 1/8 of a truckload 1.8 Cubic Yards - $129
Covers about 1.8 Cubic Yards, 1 Large Appliance, or Loveseat sized space.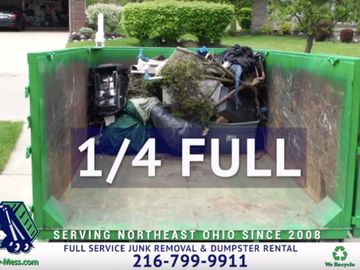 1/4 of a truckload 3.75 Cubic Yards - $219
This is our most popular option. Great for clearing out a room or 3-4 large items removal.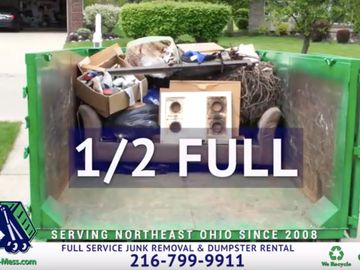 1/2 of a truckload 7.5 Cubic Yards - $319
Great for Garage cleanout, Basement Cleanout, or several Large and/or Furniture pieces.
Full Truck-15 Cubic Yards - $519
Large Furniture, Appliances, Demo/Construcion Debris, and House cleanout.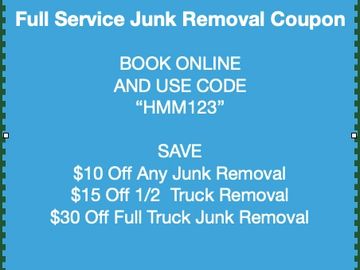 How It Works
See Our FAQs For More Information.
YOU WILL ONLY BE CHARGED FOR THE AMOUNT OF SPACE YOU USE. AMOUNTS IN BETWEEN WILL BE PRO-RATED.
Book Curbside Junk Removal Online
When you schedule your Junk Removal online here Is What You Can Expect!

1) Fill out the Online Booking Form below.
Select a your time/date that fits your schedule best.
*Please note that you are selecting a 2 Hour Window/Time Slot. We will arrive sometime within the window

2) We will contact you to confirm your selected service date/time via email, phone, or SMS text message.

3) On the Day of service, we will call you 30 minutes prior to our arrival.
Our junk removal team will show up ready to work.

4) Once we arrive, you show us what needs to go. We will present you with an all inclusive upfront no-obligation quote for your service. Once we agree on pricing, we can usually begin loading up your Junk, Trash, Debris, and unwanted stuff on-site.

5) We collect payment only after you are completely satisfied.
We remove almost anything
Get upfront junk removal pricing

See Our FAQs For More Information.
Our Friendly Trained Junk Team will show up ready to work.
If we agree on pricing, we can usually load up on the spot.
Amounts in between will be prorated.

Multiple Loads - Call for more details.
Ask about multiple load discounts for larger pickups. We will give you an upfront price once we can see what needs to go.

Senior, Military, and Non-Profit Discounts - 5% Off
Ask about our 5% discount to all active duty and veteran service members and senior citizens 65 y/o or older, & non-profit organizations.

SCHEDULE FULL SERVICE JUNK REMOVAL
Heavy & Dense Materials
For heavy materials such as Rocks, Bricks, Dirt, Drywall and the like.Prices are based on 1 foot depth a of trucked. These dense materials are heavy and can not be loaded full due to weight restrictions.
Minimum Load - $109
1/4 Truckbed - $199
1/2 Truckbed - $299
Full Load - $499
Need same day service? Call Us Now at 216-799-9911

Don't Need Curbside Service?

SCHEDULE DUMPSTER RENTAL ONLINE NOW