Steps to Schedule your Free, No-Obligation Onsite Estimate
Once you're happy with the price, we will begin removing your junk right then and there.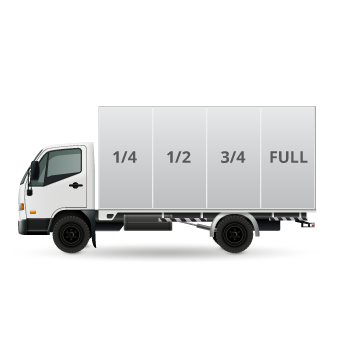 Schedule Your Free Upfront Price Quote Online.

25% Load : $229-$299
50% Load : $339-$399
75% Load : $429-$499
Full Load : $519-$599
Prices above are for example only. You will receive an full upfront on-site quote before we begin any work. If the price is satisfactory for you, we can usually load up on the spot.
Description
When you schedule your Junk Removal online, here's what you can expect.
1) Fill out the Online Booking Form below.
Select a time/date that best fits your schedule.
*Please note that you are selecting an arrival window/time slot. We will arrive sometime within the window.
2) We will contact you to confirm your selected service date/time via email, phone, or SMS text message.
3) On the Day of service, we will call you 30 minutes prior to our arrival.
Our junk removal team will show up ready to work.
4) Once we arrive, you show us what needs to go. We will present you with an all inclusive upfront no-obligation quote for your service.
once we agree on pricing, we can usually begin loading up your Junk, Trash, Debris, and unwanted stuff on-site.
5) We collect payment only after you are completely satisfied.